Javanese Gamelan
The Javanese gamelan Kyai Madu Laras, is located in the Faculty of Music.  It is available for booked education sessions and community events.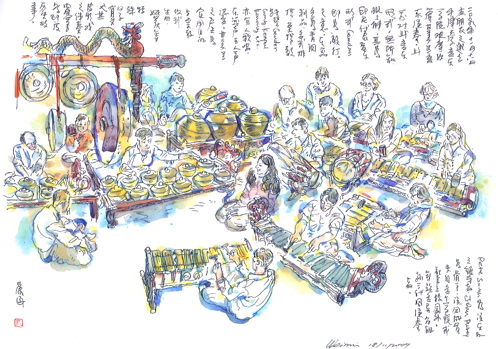 Groups wishing to book Gamelan workshops should contact the Bate Collection
Adults wishing to play gamelan can join the weekly sessions run by the Oxford Gamelan Society (see below) on Wednesday evenings.
Starting to play Javanese Gamelan music is easy. By the end of your first session, you should have played through the whole of a simple piece, concentrating mainly on coordination with other players and on the structure of the composition – the technique for playing most of the instruments is relatively simple. Enthusiasm and concentration are required rather than any previous musical experience or training.
Contact the Oxford Gamelan Society: email