Theremin and Ondes Martenot Workshop by Lydia Kavina
Led by Lydia Kavina and Charlie Draper.
The weekend programme consisted of workshops for both beginners and advanced players, a presentation for a general audience, an ensemble session, and improvisations on the instruments. Charlie Draper presented an introduction to the Ondes Martenot. Lydia and Charlie gave a recital of both instruments, with piano accompaniment, in the Denis Arnold Hall.
For more information on either instrument, visit Lydia and Charlie's websites below.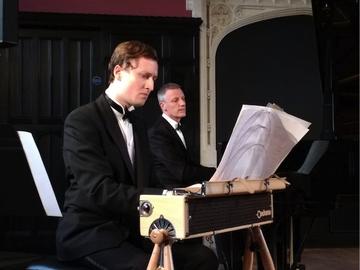 Lydia Kavina website www.lydiakavina.com 
Charlie Draper website www.charliedraper.co.uk